top dog merchandise
You can purchase these items at any of our shops. If you can't make it to us, we will ship it to you, see mail order.
success posters, $10.00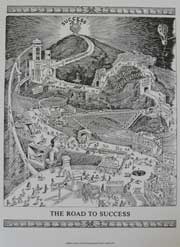 A whimsical, pictorial adventure through the pitfalls and highlights on the path to success. The detail, imagination and brutal honesty of the artist is incredible, everytime you look at this poster you're likely to find something new.
Dimensions are 18"x21"
mural posters, $5.00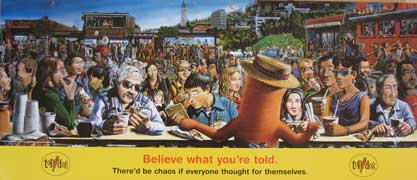 Drawn in the early '80's this mural illustrates the diaspora of characters and associations that is Berkeley. Featuring people real and imaginary, this mural is Berkeley at its best and worst, it's Berkeley as witnessed by top dog.
Dimensions are 4"x9.5" for the postcard, and 11"x25" for the poster.
t-shirts, hats $20.00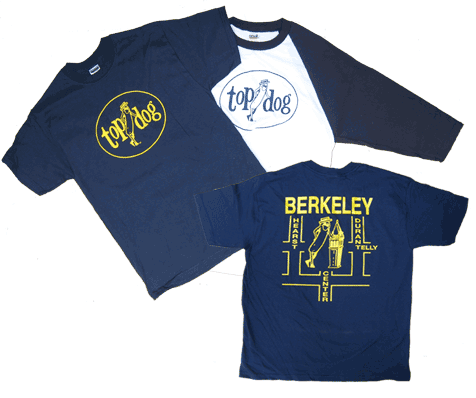 Made from fine, 100% cotton these beauties look great on anyone. Sizes from Xsmall kids to XXLarge Adult.
Hats are one size fits all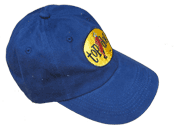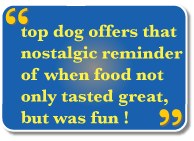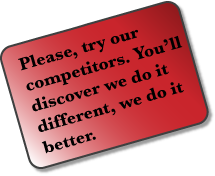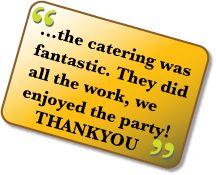 top dog grew out of a boy's love of sausage, a staple in his German immigrants' New York home over the WWII years. Steaks? Tubesteaks! His paper route to a well-mixed neighborhood assured that Italian, Polish, even Hungarian sausages were soon no strangers to that developing appetite and palate. Nor had he far to go to a cart or stand offering kosher style "Franks", usually steeped but better off the griddle.
Goodness! With kraut n' mustard, please. Raw onions, ketchup (not "catsup") and mayo were unheard of on hot dogs. Burgers maybe ... oh, but that was far away and another day ...more